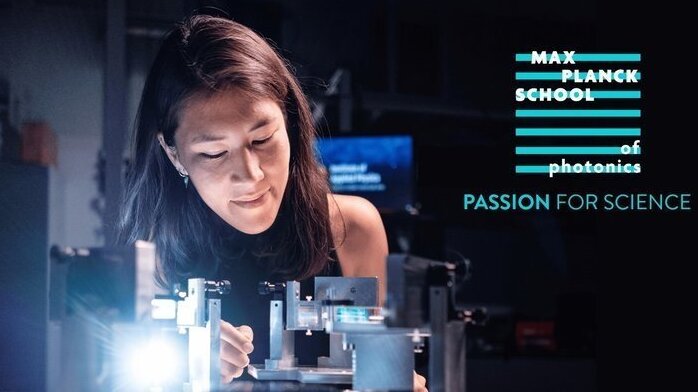 Max Planck School of Photonics
Excellent photonics made in Germany.
PhD work in the MPSP labs in Jena.
The Max Planck School of PhotonicsExternal link is a top tier interdisciplinary graduate school that provides and coordinates an integrated PhD program in photonics for excellent graduates from all over the world. The PhD candidates can enter the program after their Bachelor's degree by obtaining a qualifying Master in one of three full-time Master programs of cooperating universities – the MSc Photonics of the ASP in Jena is one of them.
With a qualifying Master's degree, PhD candidates can then start their research phase at one of 16 partner institutions at eight locations in Germany, i.e. top-ranking German universities or renowned research institutions. The Max Planck School of Photonics connects the best scientists in the field of photonics throughout Germany in its Fellow-network and thereby provides students not only with excellent supervision, but also valuable contacts and research support.
Furthermore, additional digital courses as well as soft skill trainings are offered to PhD candidates within Spring and Autumn Schools. Thanks to generous scholarships and full positions, the Ph.D. candidates can concentrate completely on this excellent education during the program and thus have very good career opportunities in the German photonics industry and academia after graduation.
Notice
Application for BSc or MSc graduates