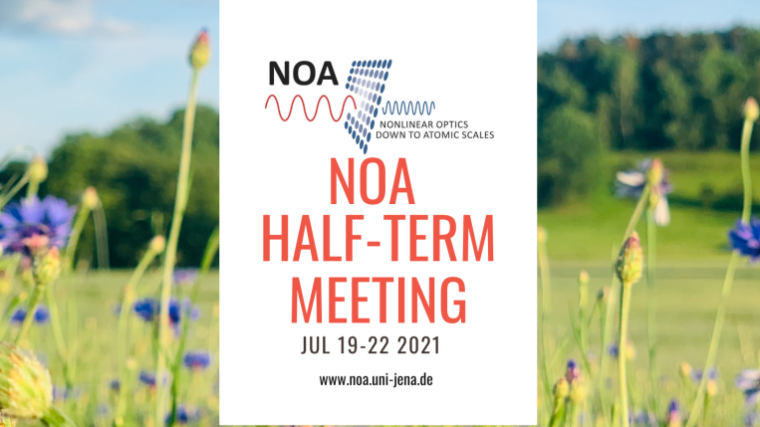 19-22 July 2021: NOA Half-term Meeting
This year's Half-term Meeting will take place at the Normannenhaus Jena
The Half-term Meeting will take place on July 19-22. There will be excellent opportunities to interact with experts on how to optimally benefit from the NOA community.
The Half-term Meeting is particularly targeted at PhD students and postdocs associated with the NOA projects. But it is also open to external (national and international) experts to publicly showcase and critically discuss NOA's latest results and future directions of its scientific program.
Further information on schedule and registration is available here.